Resources
Everything You Need In One Convenient Spot!
LBA Air Conditioning, Heating & Plumbing
Rated 4.8 out of 7572 reviews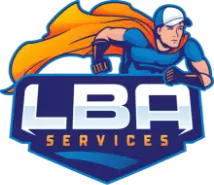 Call On Our Team Of Heroes
Since 1985, LBA Services has been providing expert professional services to the residents of Kansas City. We are so proud to be one of the last few large family owned businesses in the area. Our high standards and quality customer service allow us the opportunity to serve you!
In our area, when you hear "LBA is on the way," you know good service is coming to you!
Contact Us
service
details
customer
returning
schedule