Is It Time For AC Repair, Or AC Replacement? We Can Help You Decide!
LBA Air Conditioning, Heating & Plumbing
Rated 4.8 out of 7572 reviews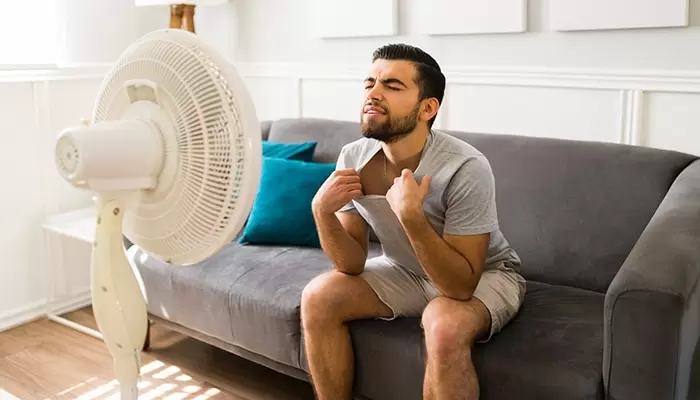 Greetings fellow homeowners! Today, we're going to take a look at the age-old dilemma that almost anyone who owns a home might face - deciding whether you should repair or replace your malfunctioning air conditioning. We know you might think that your trusty ol' AC is an integral part of your home and you don't want to get rid of it. Or maybe you just don't want to swallow the expense. Either way, it's important to have the right information so you can make the correct decision that's best for your family and your home. We know how crucial it is to have a cool and comfortable home during the scorching summer days - so let's take this journey together so you can make the right call for your comfort.
The Case For Repair
You Only Experience Minor Issues
If the only thing you've had to deal with regarding your AC is minor hiccups like clogged filters, bad capacitors or refrigerant leaks, it's more cost-effective to repair them instead of going for a full replacement. Our technicians have seen and serviced it all, so we can diagnose and fix these common issues quickly and efficiently.
It's A Relatively New System
If your air conditioner is less than 10 years old, in AC years it's still relatively young. If you're lucky you can expect to have several more years of efficient service you can get out of it. An expert repair can help extend its lifespan without forcing you to tap into your savings just yet.
You Don't Have The Resources
We understand that especially these days, not everyone has the funds available for a brand-new air conditioner. In those cases, going for a repair gives you a chance to get your system up and running again without spending quite as much money. However, if you have to go this route, we want to remind you how important regular AC maintenance is to keep your unit running in peak condition.
The Case For Replacement
Your AC Tech Is Renting Your Spare Room
Hey, we love coming to see you - but if it seems like we never leave it might just mean your AC is a temperamental diva and it's time to pack it in. Constant repairs can quickly run through your money, making replacement more cost-effective in the long run.
Your AC Is A Little Long In The Tooth
All good things come to an end, and that includes your air conditioner's functional lifespan. If your system has been in service for more than 15 years, it's probably playing with house money. Older units are also less energy efficient, and that tendency gets worse over time. This leads to higher electric bills and less effective cooling.
The Future Is Now
Like we said above, older air conditioners tend to guzzle energy like there's no tomorrow. Since your unit was installed, modern air conditioning technology has improved by leaps and bounds and these days are more energy efficient than ever. This allows them to keep your home just as comfortable as ever while saving you a considerable amount on your utility bills.
What To Do With Your Air Conditioning Is A Hard Decision, But LBA Can Help You Make It
Ultimately, whether you repair or replace your air conditioning system depends on a variety of factors like the system's age, the problem and your budget. It can be hard to make sure you've got the right information to make the best decision. But that's where we come in. One of the bedrocks of our business is being honest and straightforward with our customers, so when you bring us out to take a look at your system, we'll give you an honest estimation of what's going on and what you should do. In the end, whichever you choose doesn't matter to us, we just want your home to be comfortable. So if that means investigating what's going on with your AC and fixing it or helping you choose the perfect new system for your home, we've got you covered. If you find yourself needing help, message us online or call 913-268-6822 today. In the meantime - stay chilly friends!