Anytime Is A Good Time For An HVAC Tune-Up!
LBA Air Conditioning, Heating & Plumbing
Rated 4.8 out of 7573 reviews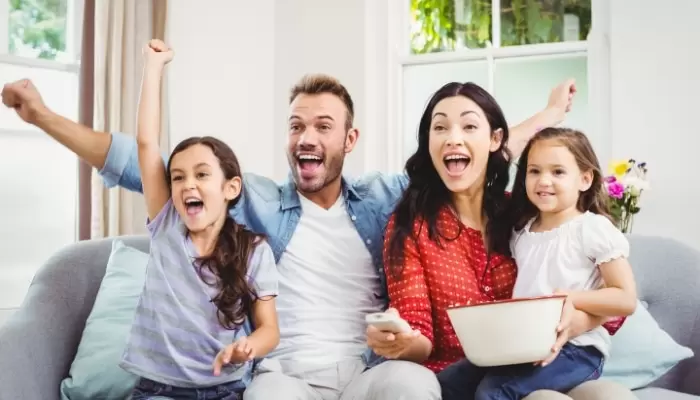 Get Your Heating & Cooling System Maintained Today For Better Performance All Year
Fall is right around the corner and fun things are happening! From going back to school to watching football, it's an exciting time of year. Looking ahead to the holidays, it's also a really great time to get your furnace maintained to prep for the colder temperatures heading our way. 
But, even though fall is approaching and we're looking ahead to cooler weather, did you know it is still an excellent time to tune up your AC? A maintenance service will help your AC run better through the end of this summer and on to the next. 
In this article, the pros at LBA Services will explore why routine service on your heating and air conditioning system will help you save thousands (yes I said thousands) of dollars and a lot of hassle, no matter what time of the year! 
Save Hundreds Of Dollars With Routine Maintenance
We'll cut right to the chase and talk savings. 
With regular maintenance on your AC and furnace, you can save A LOT of money. During an HVAC tune-up, a technician performs a thorough inspection, cleans the system, lubricates moving parts and tightens all connections. These essential actions stop breakdowns from happening, which means fewer costly AC repairs.  
The average cost to repair your home's air conditioning system is between $200 - $600. 
AC and furnace maintenance keeps your system running well so you don't have to deal with the extra expense of having to repair it. 
Save Thousands Of Dollars With Regular Tune-Ups
Regular maintenance also helps save you more money by extending the life of your heating and air system. A well-maintained unit that is running well and doesn't need repairs lasts much longer. While on average a furnace lasts 15 years and an AC lasts 10 years, with maintenance you can take advantage of extra years on your system before you have to replace it. 
The average cost of a new HVAC system ranges from $5,000 to $15,000, so it definitely pays to regularly service your HVAC unit. 
Save Money And Energy Too
When you have a well-running heating and cooling system, it works as it should to keep you and your family comfortable. However, if it is not running properly because of an issue, your system has to work harder to cool or heat your home. When your system has to work harder, it uses more energy. 
It is estimated that a heating and cooling system that is running efficiently can save you between 20 to 40 percent of your energy usage. 
Therefore, with a well-maintained HVAC, not only do you save money on repairs and future installations, you also save money every single month on your power bill! 
Save Hassle And Headache
While we all love saving money, there are other things to consider when talking about maintenance, like the hassle and headache of having your AC or furnace breakdown. Unfortunately, it's pretty much guaranteed that your AC or furnace will stop working at the worst possible time. (This is a proven scientific fact!) 
With routine maintenance, your chances of a system breakdown are minimal, so you can save yourself from the inconvenience caused by a broken HVAC.  
LBA Is On The Way For Your Tune-Up!
For full tune-up services on your furnace, AC or heat pump, connect with the HVAC professionals at LBA Services. Because when you get both your heating AND cooling systems serviced, you ensure they run beautifully all year long!