Drain Clearing: Why You Need It & How to Handle the Cost
LBA Air Conditioning, Heating & Plumbing
Rated 4.8 out of 7572 reviews
How LBA Services Can Help You Clear Your Main Drain Line for Less
Drain clearing is an important task that many homeowners don't think about until there's a problem. A clogged drain can cause water to back up and damage your property, so it's important to take care of the issue as soon as possible. The cost of drain clearing can be expensive, but there are ways to reduce the cost without compromising the quality of the service. By understanding why you need drain clearing and how to handle the cost, you can make sure your home is protected from water damage.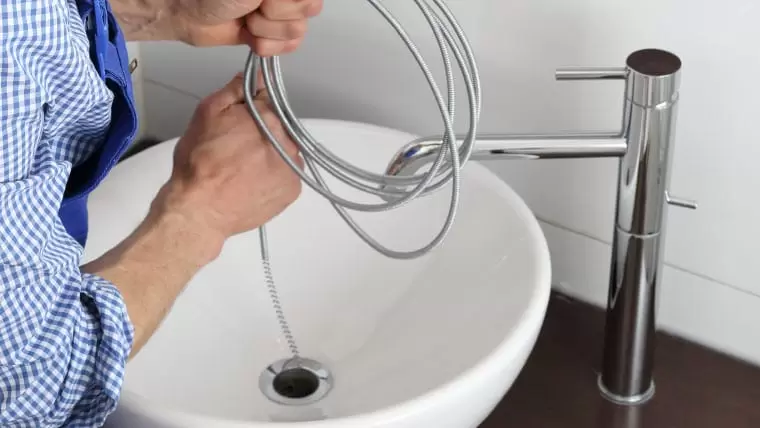 What Is Your Main Drain Line & Why Might It Need Clearing?
The main drain line is the primary pipe that carries wastewater from your home to the municipal sewer system. Over time, this pipe can become clogged with grease, hair, soap scum and other debris. As a result, water can back up into your home, causing serious flooding.
Main drain line clearing is a process of removing these clogs, so that your drains can function properly. While you could try to clear the clogs yourself, it's best to leave this job to the professionals. Drain cleaning professionals like LBA Plumbing Heroes have the necessary equipment and expertise to get the job done quickly and efficiently. In addition, we can also perform a video inspection of your main drain line, which can help identify any potential future problems before they cause serious damage. So if you're having problems with your drains, be sure to call the professionals for drain cleaning service.
How To Tell When Your Main Drain Line Is Clogged
When you've got a complete drain line blockage, it's easy to tell. Your drains won't just drain slowly - they won't drain at all! You'll be looking at a flood in your home, which nobody wants.
Happily, most main drain lines never get fully blocked because the drains throughout your home will give you clues about the clog forming in your main sewer line. If you notice any of the following signs of a main drain line backup, contact a qualified plumber for drain clearing services right away.
Slow Drains - a backed up main line will cause multiple drains in your home to drain slowly.
Smelly Drains - because your main drain line is moving wastewater out of your house, any blockage in there is going to smell bad. If your drains stink, your main sewer line may be clogged
Unexplained Backups - If you run your garbage disposal and water bubbles up into the other side of your sink or you flush the toilet and water backs up into your shower, that's a clear sign that your main line has a clog.
How To Prevent Clogs & Backups In Your Main Drain Line
One of the main reasons main drain lines clog or backup is due to things being flushed down the toilet that don't break down easily - or at all. Toilet paper is designed to break down quickly, but things like paper towels, wipes, napkins, period products and diapers don't break down as quickly. They can get caught on objects in your main line and cause a blockage. While you may not be able to see it happening, over time these items will cause a main line clog.
The best way to prevent main drain line clogs and backups is by only flushing toilet paper down the toilet. If you have small children in the house, you might also want to put a cover over the toilet so they can't flush other things, like toys or soiled clothing items.
If you do have a main line clog, there are some things you can do at home to try and clear it yourself before calling a professional. Boiling water can sometimes help to break up the items causing the blockage. You can also try using a plunger or an auger. If these don't work, then you'll need to call a plumber to clear the main line for you.
What Can Happen If Drain Clogs Aren't Addressed
A clogged main drain line can cause significant problems for a homeowner if it's not addressed in a timely manner. When sewage starts to back up into your home through the fixtures, it can cause serious health hazards. In addition, the clog can cause gallons of water to backup into the home, causing extensive water damage.
If the clog is located in the main line, it can also cause problems for the entire neighborhood if left untreated. A clogged main drain line can result in raw sewage spilling into yards and waterways, contaminating drinking water and creating breeding grounds for mosquitoes and other pests.
You should be sure to have the drain cleared as soon as you notice the signs of a clog. Addressing clogged drains - especially a blocked main drain line - in a timely manner is essential for protecting both your home and your community.
How Much Does Drain Clearing Cost On Average & How Can You Save Money On Drain Cleaning?
The cost of drain clearing depends on a variety of factors, including the size of the drain, the type of drainage system, the availability of access to the drains, and whether or not any repairs are needed. Generally speaking, though, expect to pay between $100 and $250 for a toilet, tub, sink or shower and up to $500 for main drain line clearing.
The best way to save money on this important service is to avoid clogs in the first place by being mindful of what you put down the drain. Things like cooking grease, oil, coffee grounds and eggshells should be avoided, as they can all cause clogs.
However, once the clog has formed, the surest way to save money is to check with your plumber for drain clearing deals. For instance, LBA Services is currently offering drain clearing services for just $89! This deal won't last long, but if you need drain cleaning services right now, it can save you a ton of money.
Don't Wait To Solve A Drain Clearing Problem - Call In The LBA Heroes Today!
Clogs and backups in your drains can cause all sorts of problems, from flooding to pest infestations. It's important to address any drainage issues as soon as they start so that you can avoid costly repairs down the road. Our team at LBA Services is here to help you keep your drains clear and functioning properly. We offer a limited time $89 drain clearing service that will take care of any clogs or backups quickly and affordably. Don't wait until it's too late - call 913-268-6822 today!